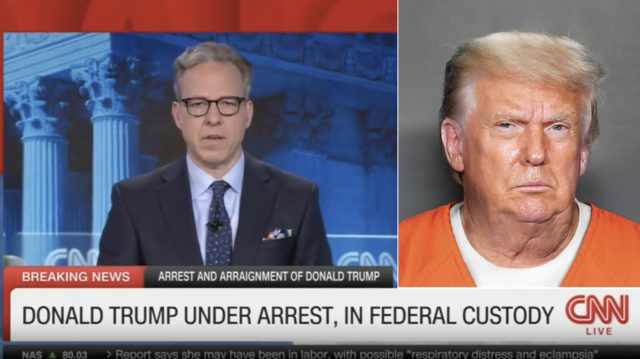 Former President Donald Trump has been arrested at the federal courthouse in Miami and will be arraigned on charges related to mishandling classified documents.
Tuesday's hearing will operate as both an "initial appearance" and as a so-called arraignment as well, with Trump having the opportunity to enter his plea in the case.
Lawyers for Trump and Trump's aide and co-defendant, Walt Nauta, will enter appearances in court on their behalf, and Florida rules require that the defendants have at least one lawyer barred in the state representing them.

Attorneys Todd Blanche and Chris Kise are expected to represent Trump in court, a source familiar with the matter tells CNN. However, the role Kise will play going forward is unclear, and he was sidelined during last year's litigation over the Mar-a-Lago search amid Trump team in-fighting.
Another Florida-licensed attorney, Lindsey Halligan – who also worked on Trump's lawsuit last year over the search – remains on Trump's team and may be present Tuesday.
Both defendants will be subjected to booking by the US Marshals Services as part of Tuesday's events, though under Justice Department rules, their mug shots will not be immediately publicly available.
At the hearing, the magistrate judge will discuss the bond package that will allow the defendants to remain out of detention while they await trial. There might be requirements that they notify the court's probation office before traveling to certain locations. Prosecutors also might ask that restrictions be placed on Trump and Nauta barring their communications with witnesses. Posted By Ghost